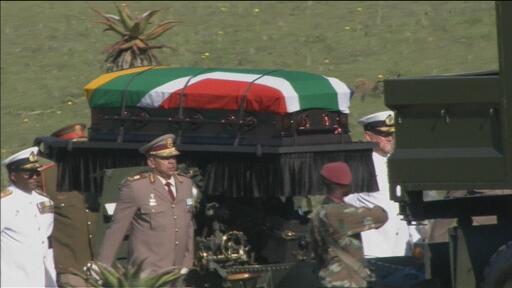 The burial is live right now on practically all the foreign news channels - CNN, BBC, AlJazeera etc
Who else is watching it?
May Mandela's soul continue to rest in peace.
This man was indeed a hero.
Several thousand guests, including Prince Charles, Richard Branson and Oprah Winfrey, gathered in his hometown, Qunu to pay tribute to the anti-apartheid leader who died on December 5 at the age of 95.
See more photos after the cut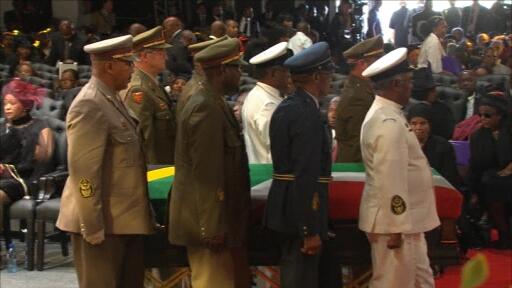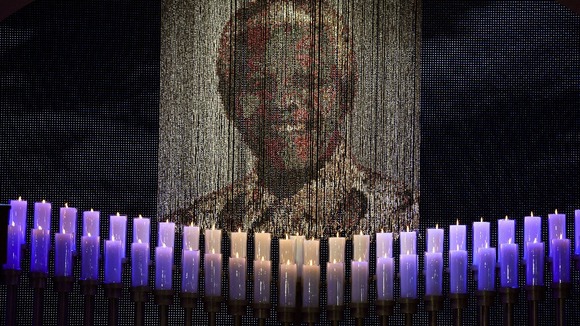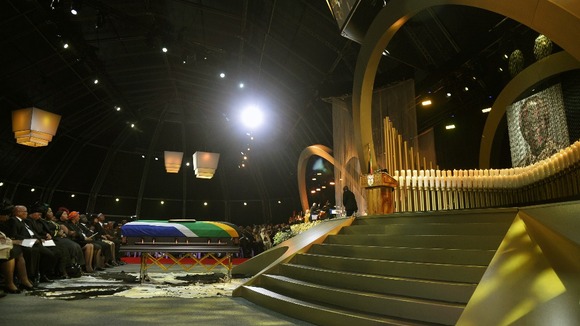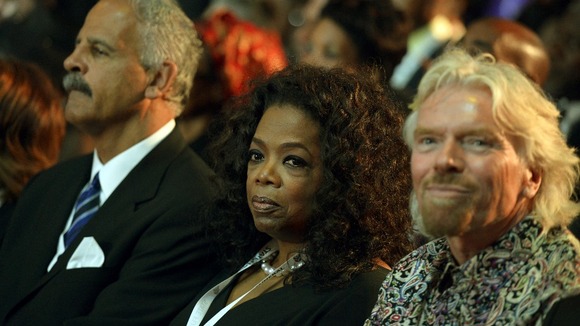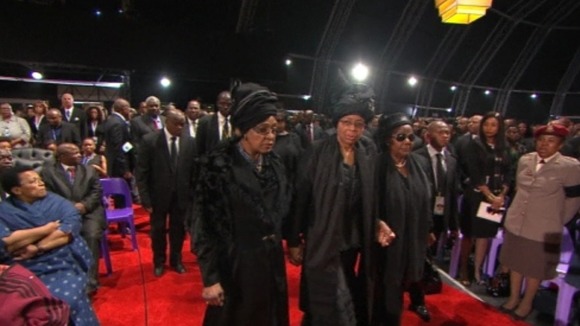 Nelson Mandela's ex-wife Winnie and his widow Graca Machel walked into the funeral service holding hands. Credit: RTV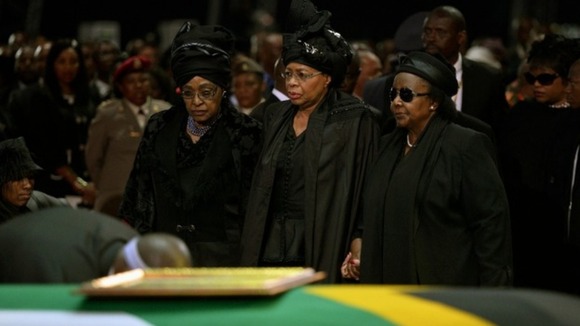 Both stand by the coffin of Nelson Mandela, their late husband. Credit: Reuters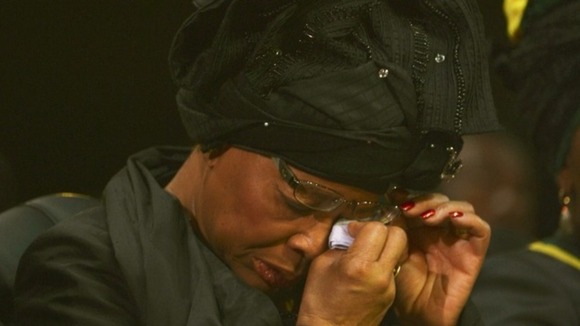 Graca Machel, widow of former South African President Nelson Mandela, wipes her tears. Credit: Reuters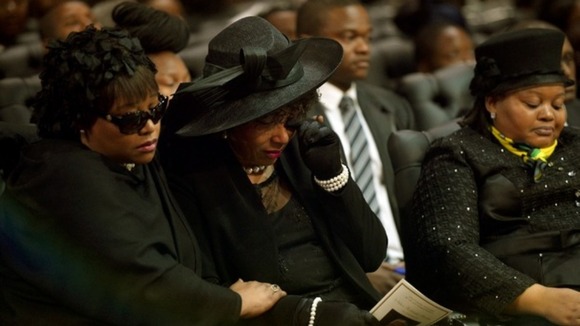 Zindzi (L), daughter of former South African President Nelson Mandela. Credit: Reuters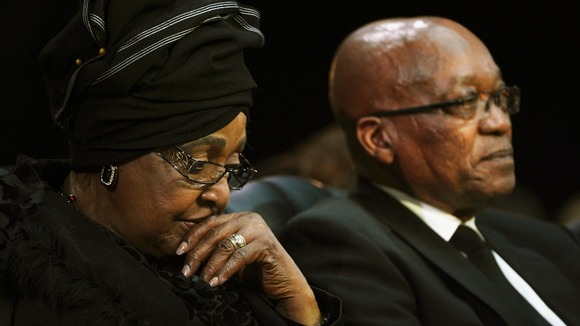 Winnie Mandela pictured with Jacob Zuma. Credit: Reuters